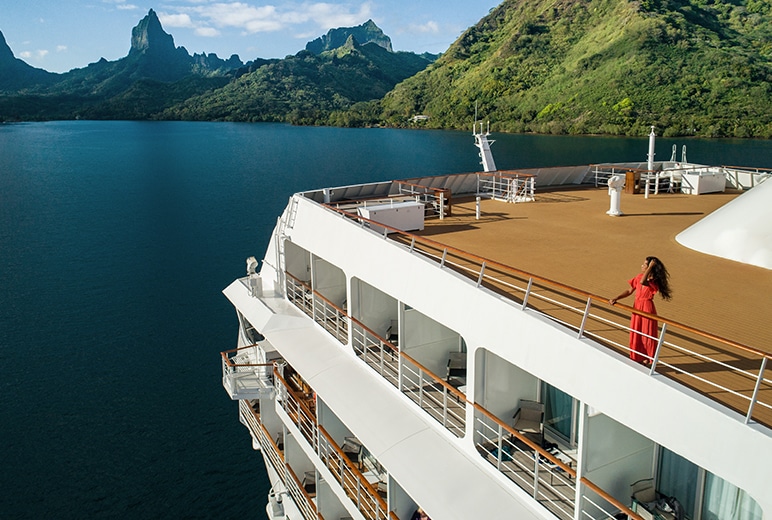 Traveling with peace of mind is the ultimate luxury. Even as the Centers for Disease Control (CDC) has rescinded its Covid-19 testing requirement for return entry to the U.S., we understand that you may still be hesitant to committing to travel. We are therefore pleased to extend our Covid-19 Protection until further notice. This invites you to book your cruise with confidence knowing that if you should be impacted by Covid-19 within 30 days of your cruise departure, you can reschedule your cruise or receive a 100% Future Cruise Credit (FCC) without penalty. (Proof of positive Covid-19 test required.)
Book your cruise today and Sail With Confidence. We'll take care of the rest!
Call for details. Ship's Registry Wallis and Futuna. © 2022 Paul Gauguin Cruises.