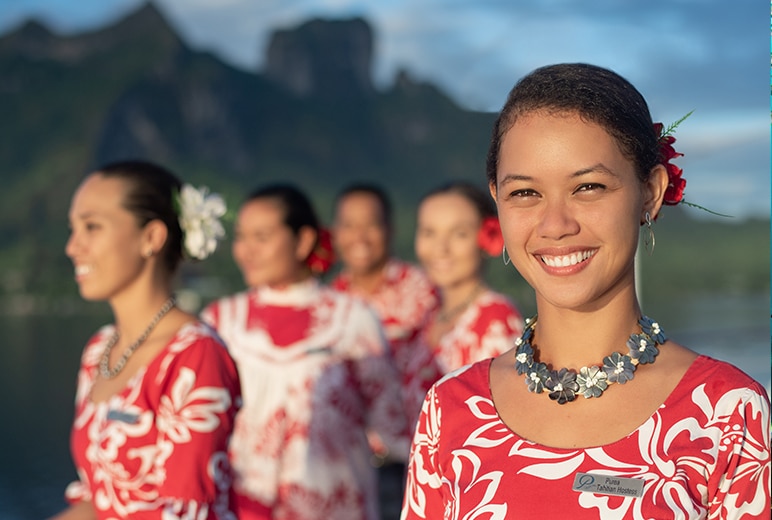 Today we unveiled our full-year 2024 deployment and are thrilled to invite our Paul Gauguin Society members to take advantage of a three-day booking window from Monday, September 19 through Wednesday, September 21. General sales open Thursday, September 22, 2022.
New for 2024 are a 7-night More Society Islands & Tahiti itinerary and a 14-night Islands of the Marquesas & Tuamotus voyage. With a total of 33 cruises in all for the year, the two new itineraries join our portfolio of popular classic itineraries giving you the choice of seven unique journeys of 7, 10, 11, or 14 nights exploring Tahiti, French Polynesia, Fiji, and the South Pacific.
Take advantage of this exclusive opportunity now and reserve your preferred suite or stateroom aboard the m/s Paul Gauguin. All-inclusive fares start at $2,990 with bonus savings of up to 30% in addition to your Paul Gauguin Society benefits.
We look forward to welcoming back you on board Travel + Leisure's #1 Small-Ship Ocean Cruise Line!
Download 2024 Sailing Schedule
VOTED #1 BEST SMALL-SHIP OCEAN CRUISE LINE
TRAVEL + LEISURE FOR 2022