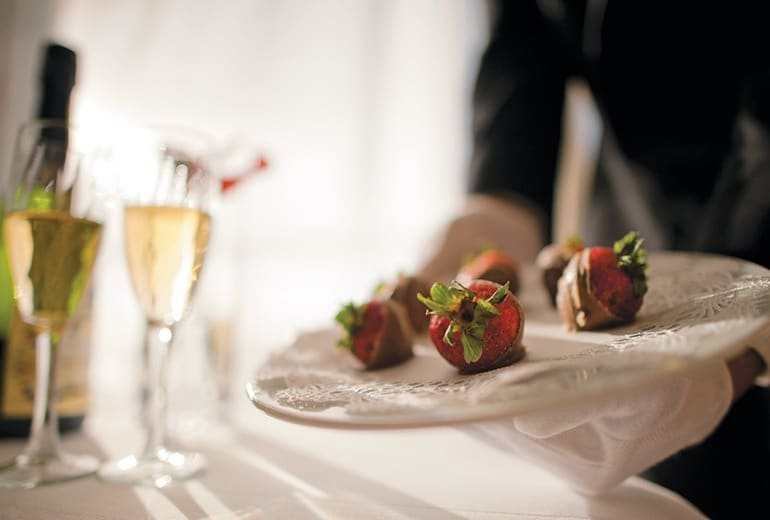 Aboard The Gauguin, guests in suites and staterooms in Category B and higher automatically receive the indispensable perk of Butler service. When you reserve one of these accommodations, one to two Butlers will always be available to assist you.
For example, Butlers can unpack your luggage, arrange to have your clothes pressed, and make reservations at the spa or for dinner in La Veranda or Le Grill. Guests enjoying Butler service can also request complimentary pressing of any items that will be worn their first evening on board. These items will be collected by the Butler at your earliest convenience after embarkation.
If you would like to spend more time ashore, a Butler can arrange for a private car or make lunch reservations at a local restaurant. It's the ultimate in individualized service!
Butler service is included in the following suite and stateroom categories:
Owner's Suites (Category OS 7002 and Category OS 701)
Grand Suite (Category GS)
Veranda Suites (Category A and Category A 704)
Veranda Staterooms (Category B and Category B 7003)
Once you have booked a qualifying suite or stateroom, you can choose from an assortment of beverages, bar snacks, fruits, newspapers, and bedding that can be waiting for you in your accommodations when you embark ship.