Cruises visiting Dili (East Timor)
One of the youngest countries in the world is Timor-Leste (formerly East Timor), which became a sovereign nation in 2002. The island of Timor was colonized by the Portuguese in the early 16th century, and Timor-Leste's capital city, Dili, retains its Portuguese ambiance, despite occupations by the Japanese during World War II and Indonesia in the late 20th century.
Located on Timor-Leste's northern coast, Dili is still a sleepy colonial town — but also one that is modernizing rapidly, so now is a good time to visit, before its discovery by Westerners changes it forever. If you're feeling energetic, perhaps you'll climb the 580 steps to the Cristo Rei: except for Rio de Janeiro's Christ the Redeemer, it is the largest statue of Christ the King in the world, at 88.6 feet tall. Perhaps you'll stroll the waterfront in the colonial heart of town. At the Dili Tais Market, you can find a wide assortment of goods, including local handicrafts such as tais, a traditional woven fabric. The city also boasts a number of fine white-sand beaches and excellent diving and snorkeling among clownfish, zebra fish, angelfish, lion fish, Napoleon wrasse, and perhaps even a dugong, a mammal similar to the manatee.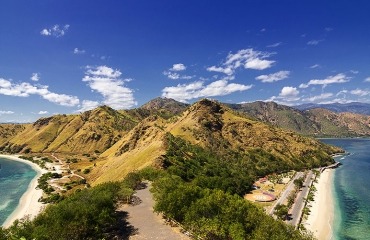 Duration: 14 Nights
Next Departure Date: 4/1/2025
More information
//= __('The price displayed does not take into account the actual availability of cabins') ?>