Cruises visiting Guadalcanal, Solomon Islands (Solomon Islands)
The third-largest archipelago in the South Pacific, with 992 islands, the Solomon Islands were settled by European colonists and missionaries during the 18th and 19th centuries. In 1893, the archipelago was divided between Great Britain and Germany. Among the British-controlled islands was the then-obscure island of Guadalcanal, the largest of the Solomons.
Inhabited for thousands of years, Guadalcanal was discovered in 1568 by the Spanish explorer Alvaro de Mendaña de Neira, who named it for a village in Andalucía, Spain. In 1942, the Japanese effort to build an airfield on the island prompted six months of combat, in which the Allies were ultimately victorious. It was a turning point in the Pacific theater during World War II.
The island is still brimming with World War II relics, monuments, and memorials. Perhaps you'll explore its tropical interior, with its excellent birdwatching. Or discover why the island is revered for its superior snorkeling and diving, with clear waters, shipwrecks, and an abundance of marine life, including barracuda, lion fish, giant clams, hammerhead sharks, and whale sharks.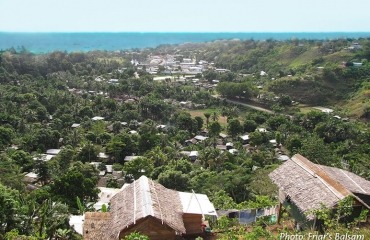 Duration: 16 Nights
Next Departure Date: 4/15/2025
More information
//= __('The price displayed does not take into account the actual availability of cabins') ?>