Cruises visiting Rarotonga (Cook Islands)
Points Of Interest
Avarua
The Cook Islands capital city has an appealing small-town vibe that invites you to explore at leisure. A must while you're here is the Punanga Nui Market, a cornucopia of fruits, vegetables, pastries, and more. While the market is at its liveliest on Saturdays, it is also open Monday through Friday from 8am-4pm. Bibliophiles will enjoy the Bounty Bookstore, located next to the post office, and the Cook Islands Library & Museum Society combines a collection of Pacific-themed books with a small museum. View the Cook Islands Christian Church, established in 1823. Or browse the city's shops. Black pearls, ukuleles, perfumes, and tivaevae (traditional quilts) are popular souvenirs.
Arorangi
Located on the island's west coast, Arorangi was the first missionary settlement on the island. Here, you'll find a Cook Islands Christian Church dating to 1849 and a beautiful beach.
Beaches & Watersports
Diving, snorkeling, paddleboarding, kayaking, and other watersports are popular on Rarotonga. Muri Beach on Rarotonga's southeast coast offers crystalline waters—ideal for viewing marine life—as well as a beautiful beach. Dazzling tropical fish are also abundant at Titikaveka Beach, on the island's southwest coast, and the clear waters of the Aroa Marine Reserve on the island's west coast invite swimming and snorkeling. A Muri Lagoon Cruise is available as a shore excursion from The Gauguin.
Interior
With its rugged volcanic peaks and lush jungle, Rarotonga's interior is largely unpopulated—but rewards exploration with its unspoiled beauty. An off-road safari by 4X4 is available as a shore excursion from The Gauguin.
Matutu Brewery
In the village of Tikioki, at the southern tip of the island, not far from Muri Beach, you can find the only brewery in the Cook Islands. Tours are available daily at noon and 1pm and include a tasting of their premium-beer output.
Local Information
Population: 13,095 (2011)
Language: Cook Islands Maori (Rarotongan), English
Currency: NZD, Cook Islands dollars
Scheduled Docking Location: Drifting outside of the lagoon, tender ashore.
Shopping: Shops are generally open Mon–Fri 9am to 4pm, Sat 9am to 1pm. Closed Sundays.
Banks / ATMs: ANZ (Australia and New Zealand Banking Group), BSP (Bank of South Pacific), and BCI (Bank of Cook Islands) are available on Rarotonga. Banks in Avarua are open Mon-Thu 9.00am-3.00pm, Friday 9.00am-4.00pm. There are approximately 16 ATMs available on the island, and cash exchange and withdrawal is also available at the airport. Major CC are accepted. Cash: best to have local currency (NZD). Local Cook Islands dollars cannot be exchanged outside the Cook Islands.
Post Office: Ara Tapu, Avarua District. +682 29-940. Mon-Fri 8:00am to 4:00pm, Saturday 8am to noon.
Internet/Wi-Fi: Internet and prepaid Wi-Fi access is available at Bluesky Teleshops in Avarua. Prepaid Wi-Fi access is also available at convenience stores.
Airport Transportation: The airport is located less than two miles from Avarua. Transportation is available through Raro Tours (+682 25-325).
Taxis: Cook Islands Taxi Association members can be identified by their bright-green vehicles.
Rental Cars:
Avis Cook Islands: +682 22-833
Polynesian Rental Cars: +682 29-227
Island Car & Bike Hire: +682 22-632
Public Transportation: Cook's Island Bus Passenger Transport Ltd. offers two routes that circumnavigate the island continuously. No scheduled stops; simply flag them down.

Bicycling:
Island Car & Bike Hire: +682 22-632
Port Agent Contact:
Stuart Henry
Office: +682 25-761
Mobile: +682 54-966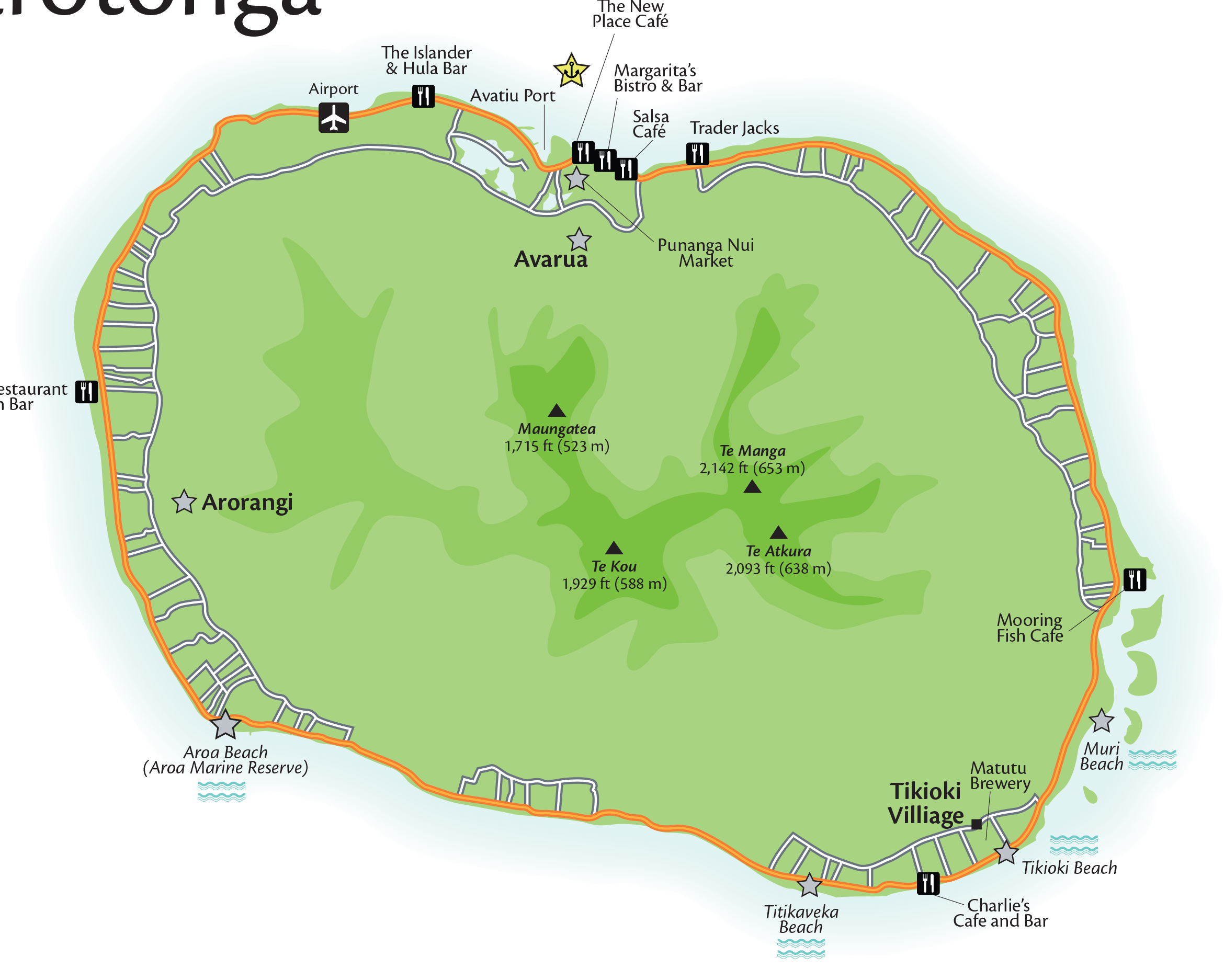 Download Port Flyer</a >
Duration: 11 Nights
Next Departure Date: 10/28/2023
More information and Available dates
Duration: 11 Nights
Next Departure Date: 1/13/2024
More information and Available dates
Duration: 11 Nights
Next Departure Date: 2/24/2024
More information and Available dates
Duration: 11 Nights
Next Departure Date: 4/13/2024
More information and Available dates
Duration: 11 Nights
Next Departure Date: 5/18/2024
More information and Available dates
Duration: 11 Nights
Next Departure Date: 9/28/2024
More information and Available dates
Duration: 11 Nights
Next Departure Date: 11/30/2024
More information and Available dates
Duration: 11 Nights
Next Departure Date: 5/24/2025
More information and Available dates
Duration: 11 Nights
Next Departure Date: 9/27/2025
More information and Available dates
Duration: 11 Nights
Next Departure Date: 11/15/2025
More information and Available dates
Duration: 11 Nights
Next Departure Date: 12/27/2025
More information and Available dates
//= __('The price displayed does not take into account the actual availability of cabins') ?>