During every meal onboard The Gauguin, with every sumptuous bit you sample, and each time our attentive staff fill your glass, you'll begin to realize that dining on the high seas with Paul Gauguin Cruises is truly something special. Embark upon a five-star culinary adventure, designed just for you by some of the world's most talented and award-winning chefs. What's more, every one of our onboard dining options is included in your cruise fare. Bon appétit!
La Veranda
Dine al fresco or enjoy wraparound ocean views from the dining room of La Veranda, where we offer an ever-changing selection of buffet breakfast and lunch items and a la carte options, many of which are inspired by the destinations we visit. In the evening, La Veranda is transformed to a reservation-only dining venue.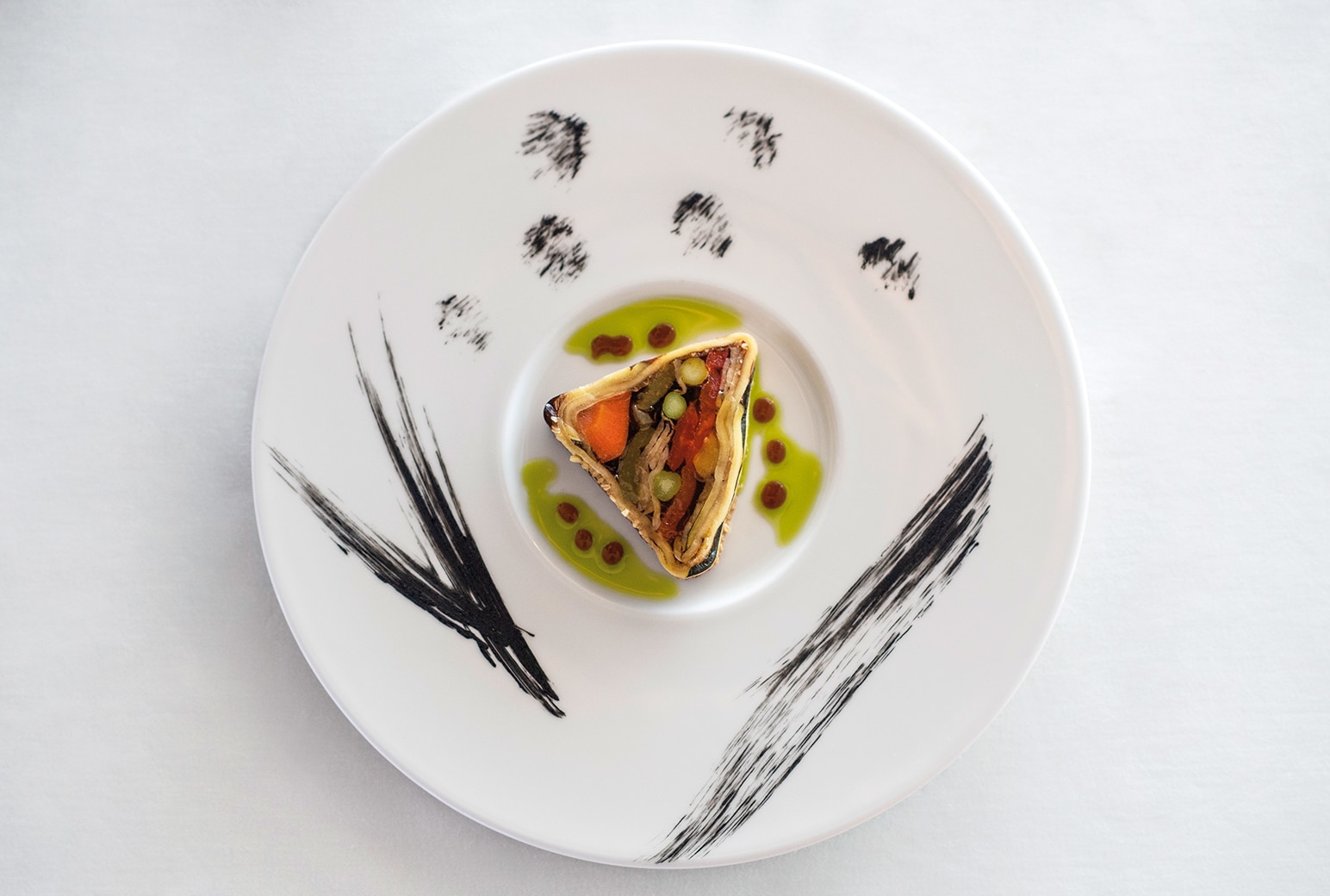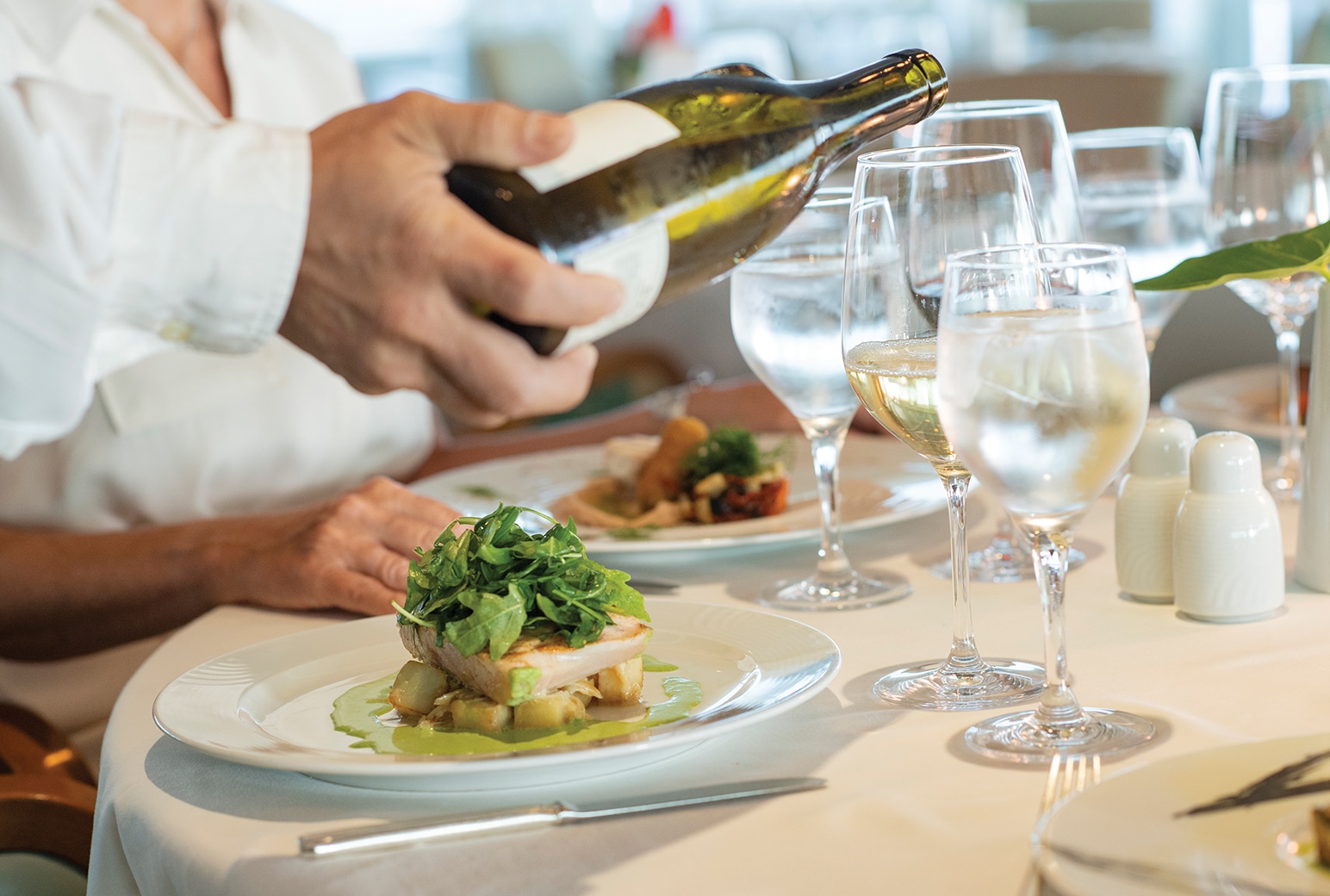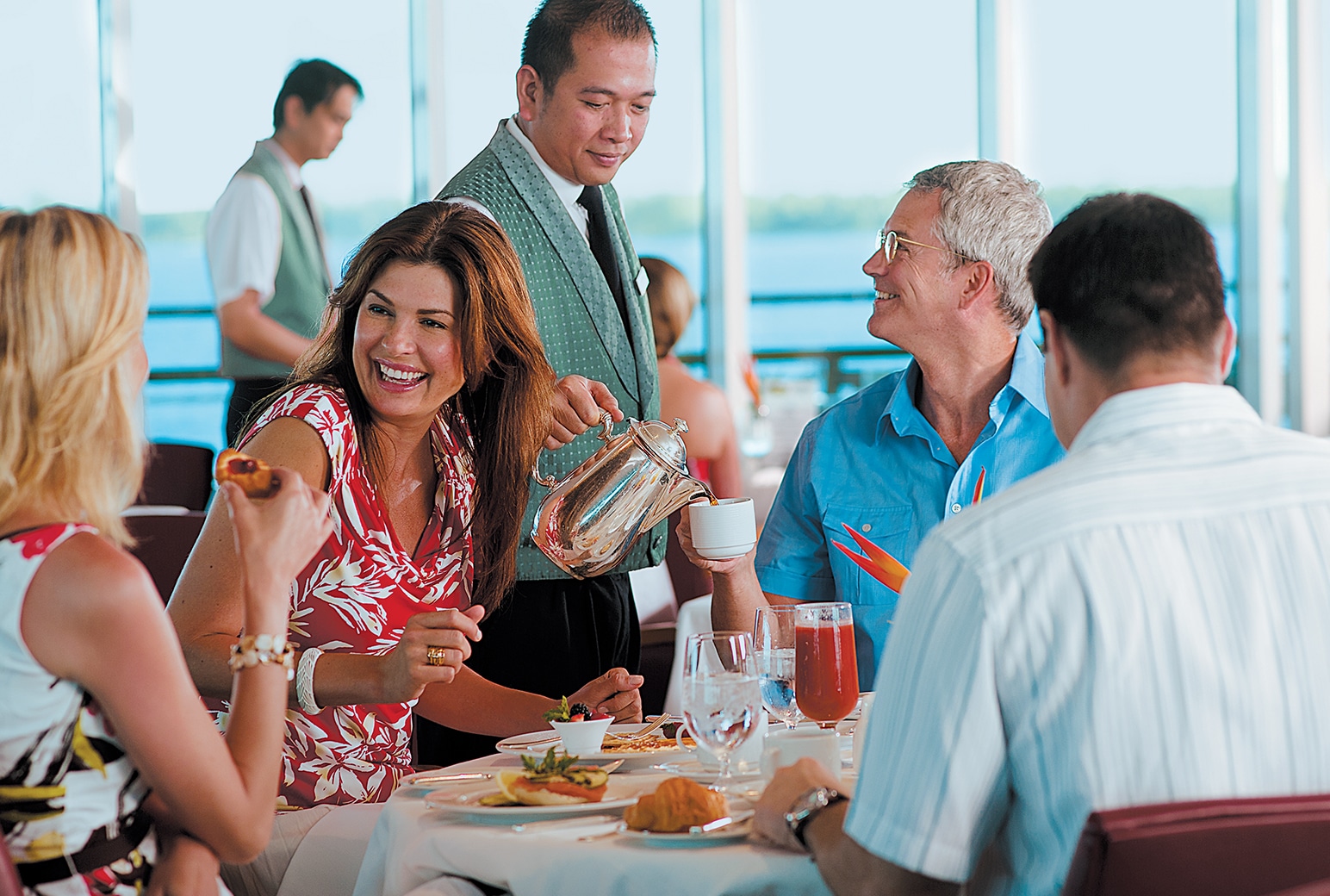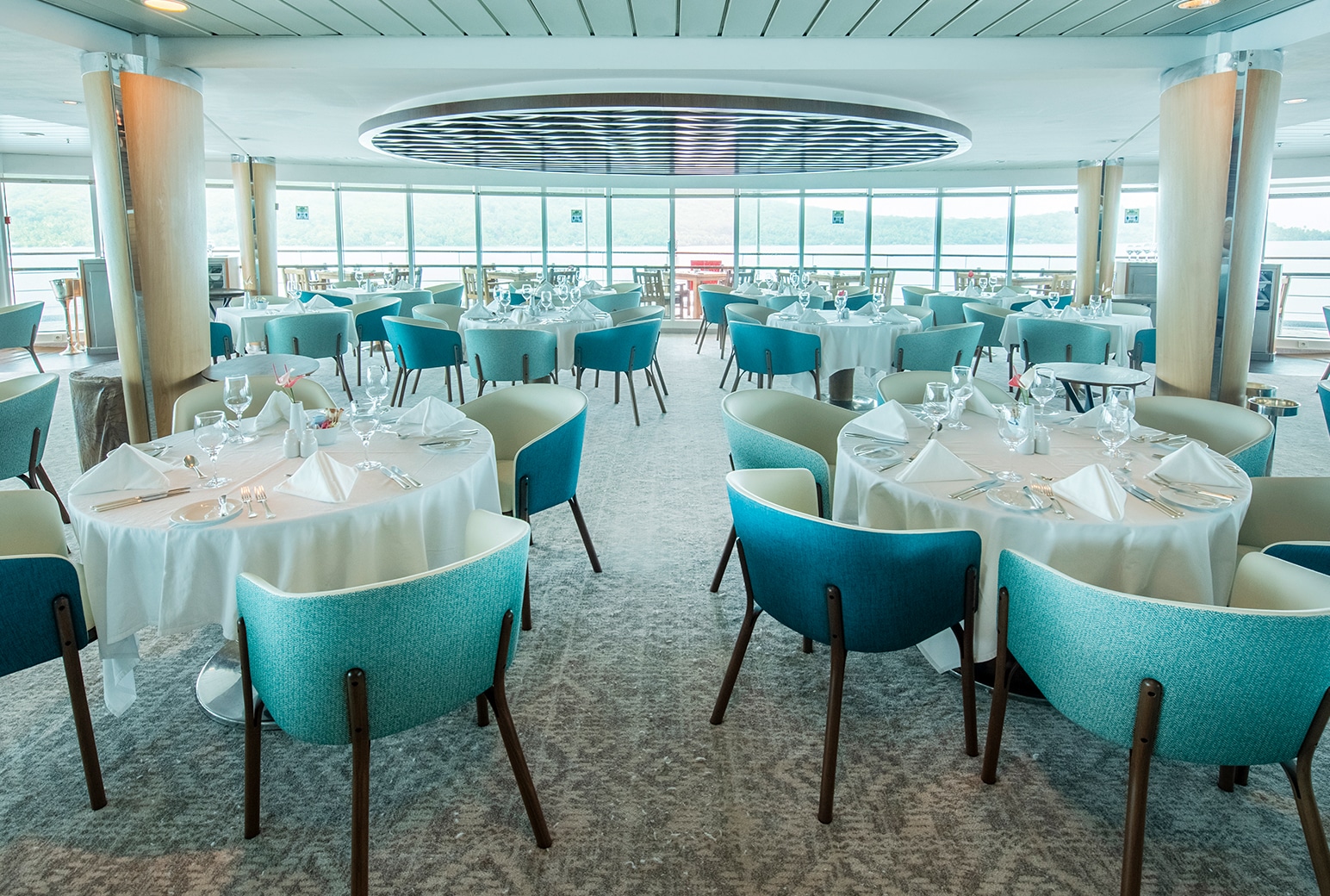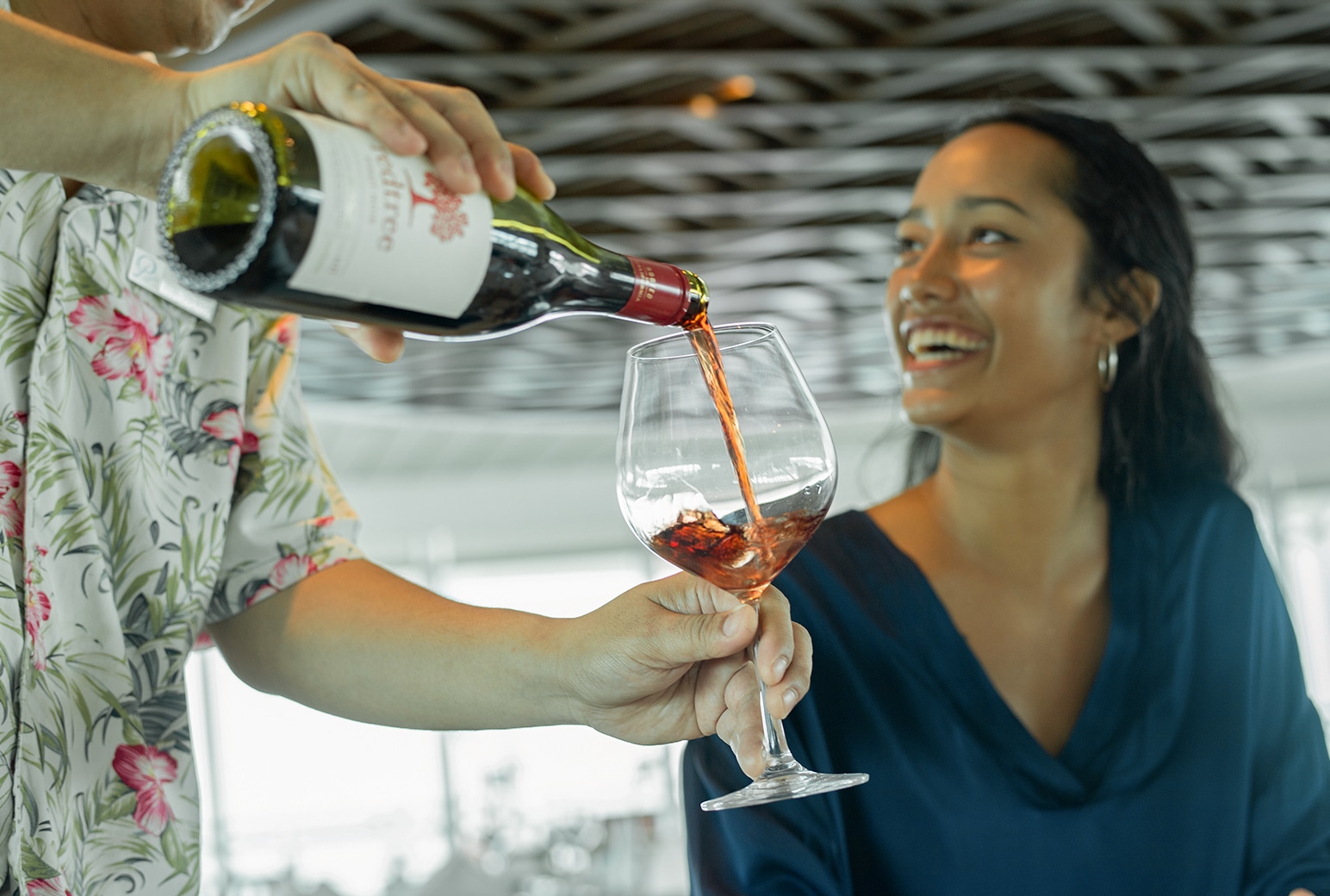 ---
Le Grill
When your day's plans call for a more casual dining experience, join us at Le Grill, located by the pool and offering a buffet breakfast, grilled lunch favorites, salads, and fresh tropical fruit. In the afternoon, stop by for tea with finger sandwiches, fresh fruit, desserts, pastries, and petit fours. Return in the evening to sample Polynesian specialties in a relaxed atmosphere. Reservations required for dinner.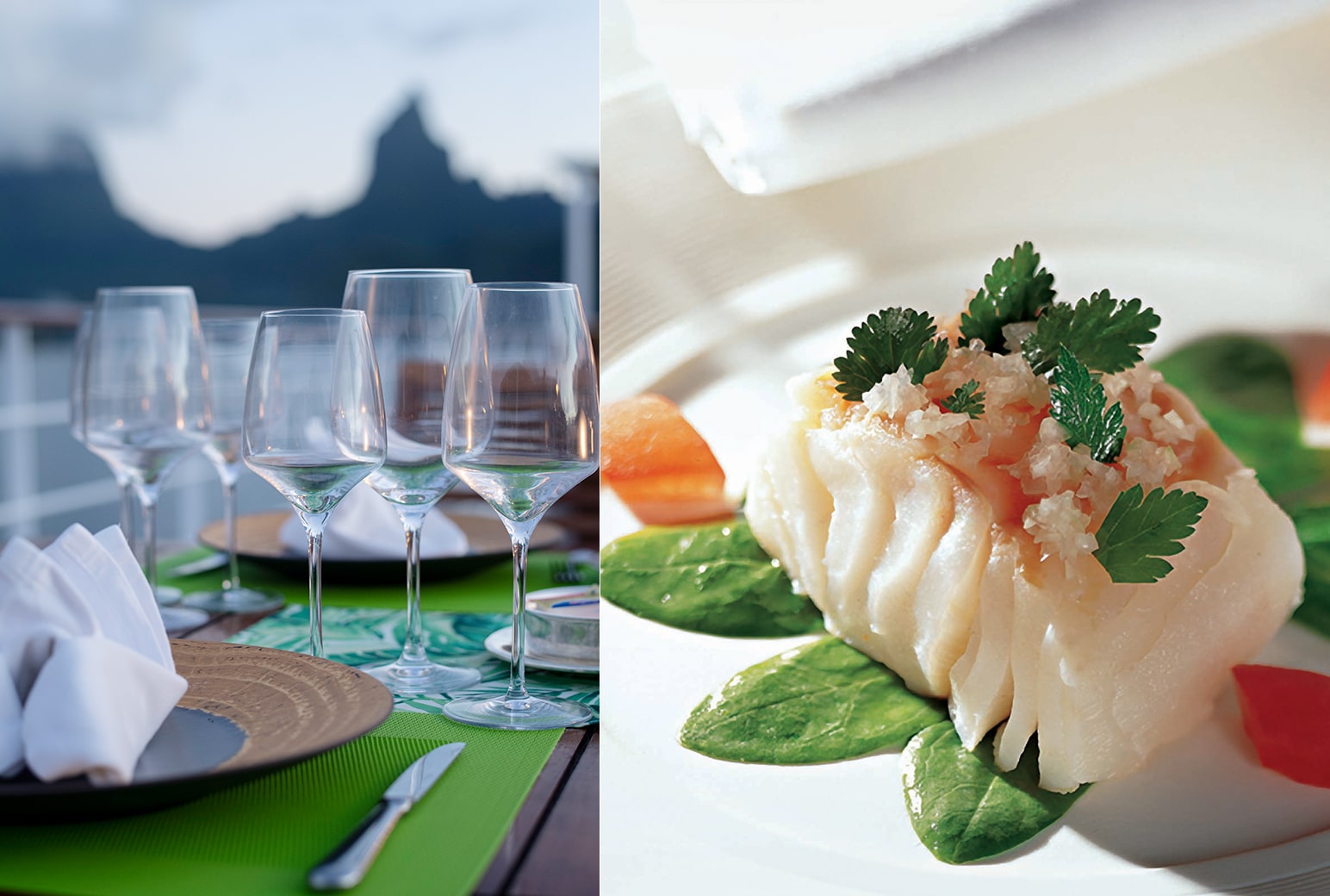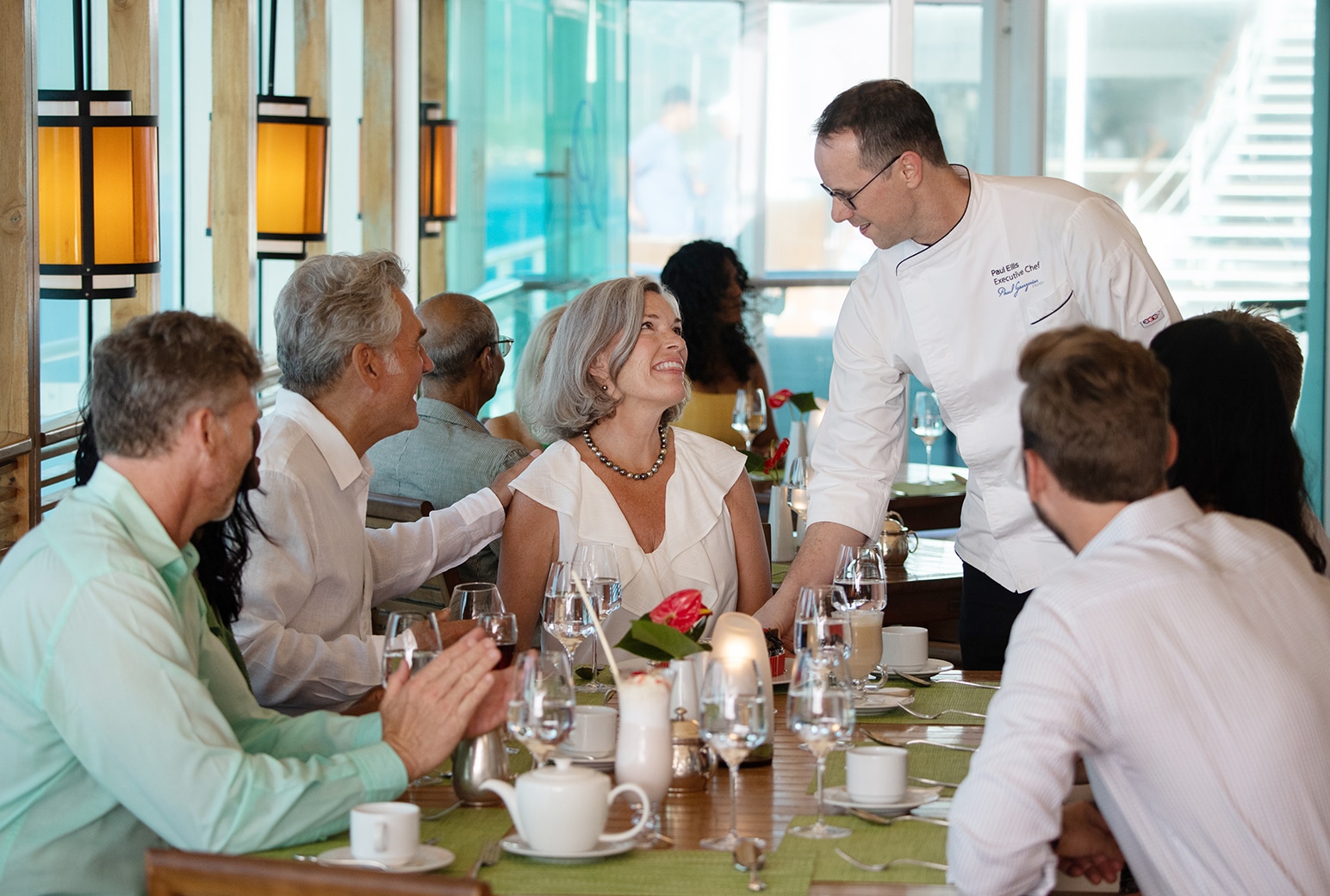 ---
L'Etoile
Our exquisite main dining room is dressed to impress with perfectly appointed décor, fine table linens, and delicate china. Join us every evening for dinner and sample a tantalizing array of expertly prepared dishes, perfectly paired with complimentary wines.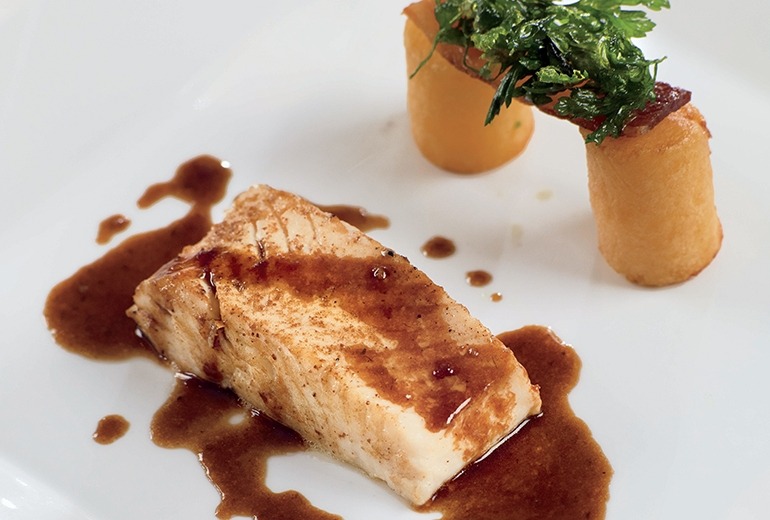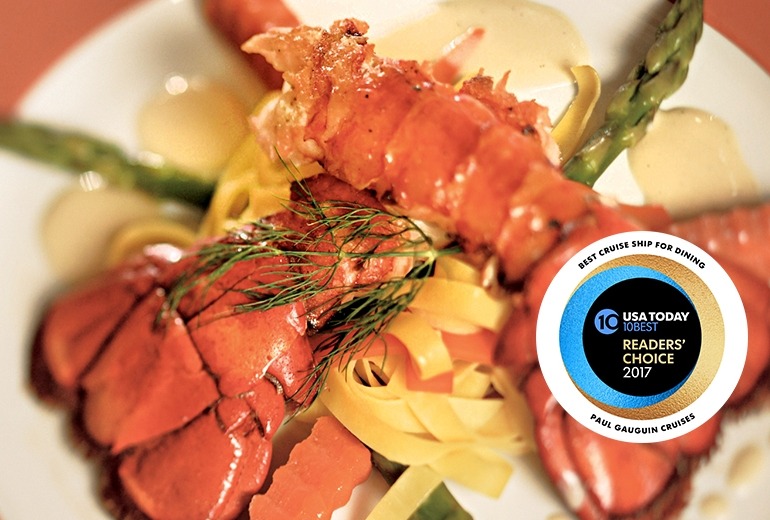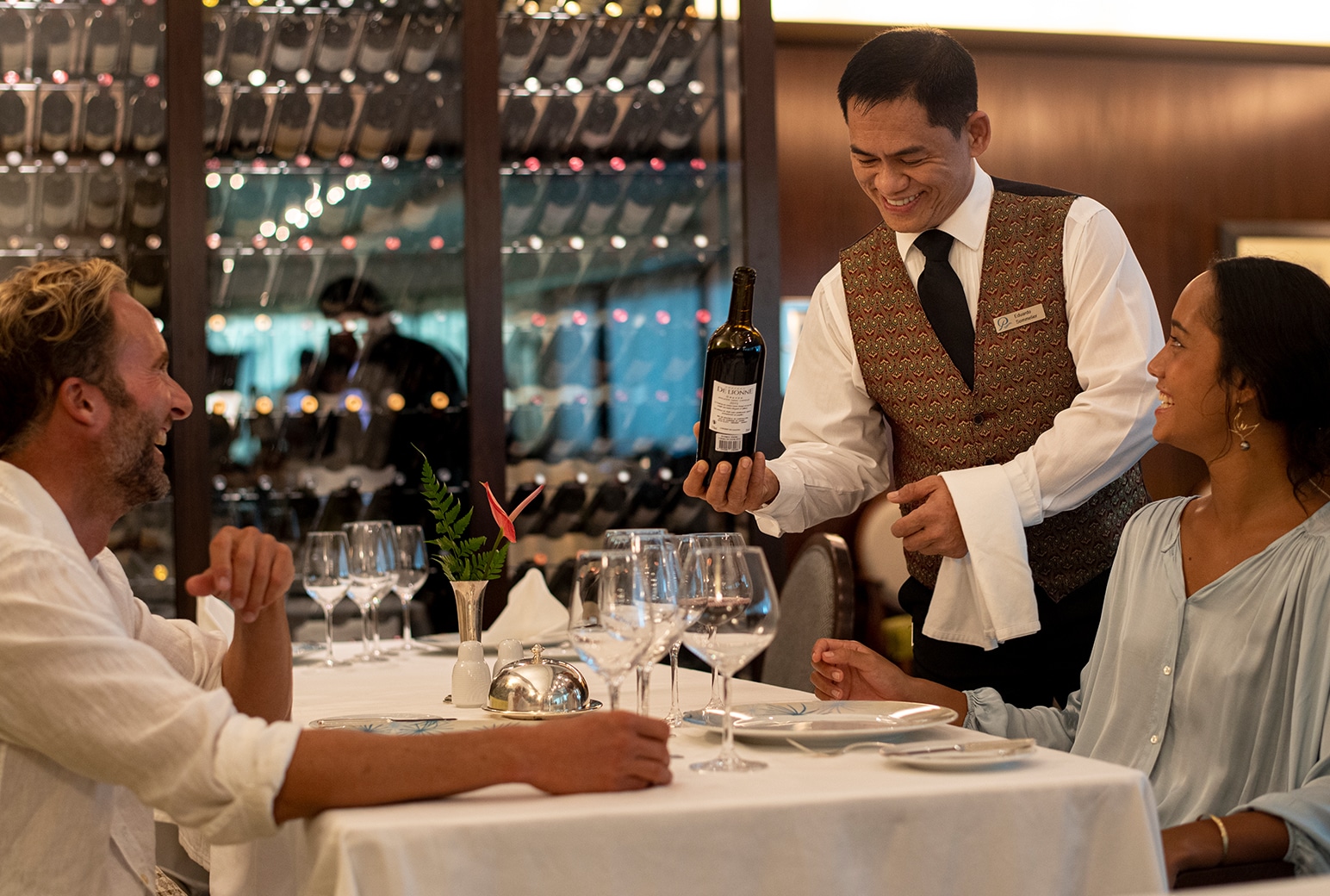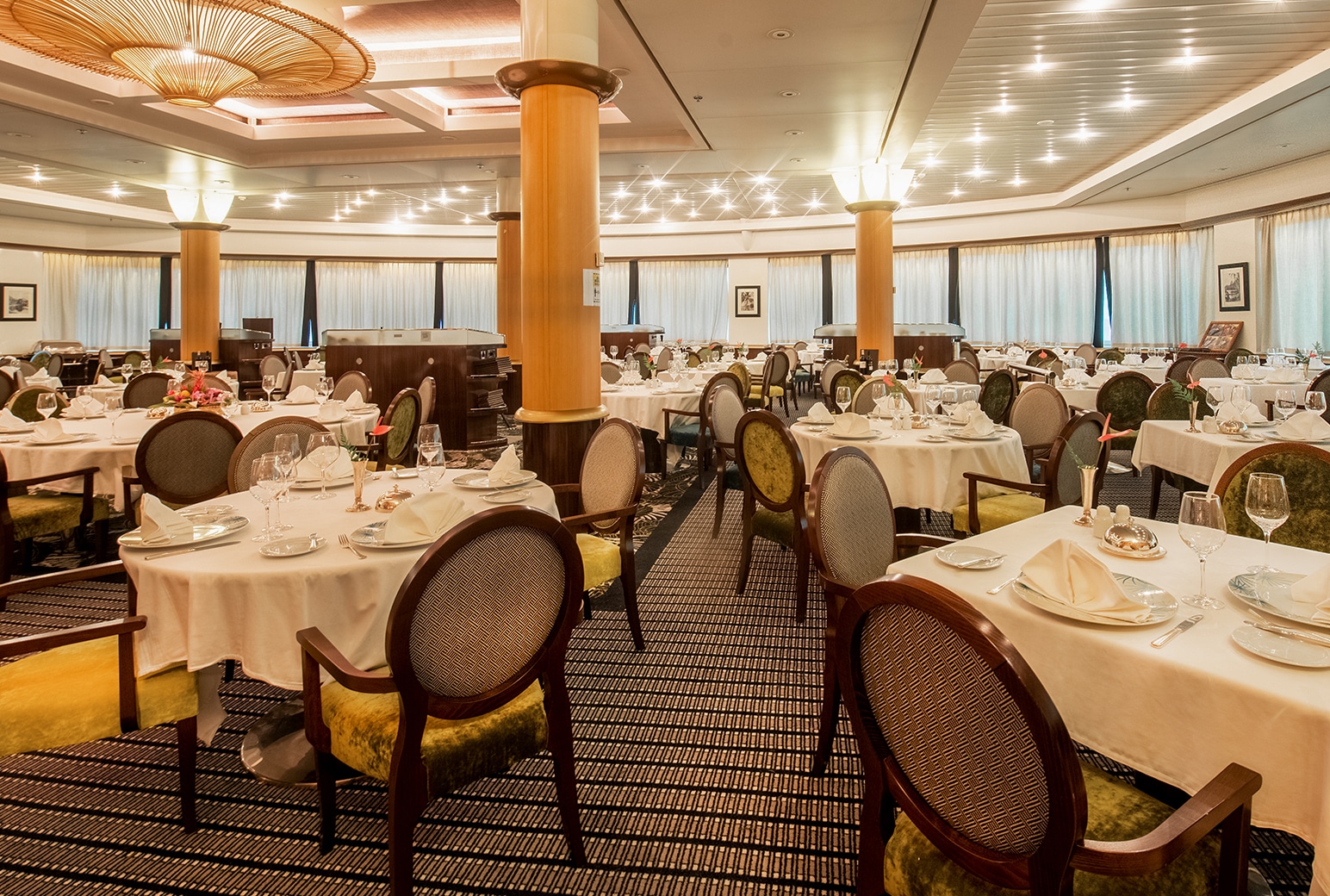 ---
Wine Program
Paul Gauguin Cruises serves complimentary wines in each dining venue, lounge, and bar which are selected by our wine sommeliers. Additionally, The Gauguin features a special Connoisseur Wine List with Champagnes from France and a variety of wines from California, Washington, Oregon, France, Italy, Spain, New Zealand, Australia, and Chile which can be purchased by guests by the bottle.
---
Wine Pairings
The Gauguin's sommeliers also provide suggestions for food and wine pairings to enrich and enhance dining experiences.