July 20, 2022
Magnificent Scenes and Experiences Worth Sharing Far and Wide
It may seem trite, the notion that the most precious souvenirs from travel are the memories. But there's a very modern truth to this concept that transcends generations. Particularly in an age when those memories are easily captured on any number of handheld devices and can then travel along with you through your life long after you've left that dreamy beach sunset behind.
More than any souvenir, it's the experiences grand and small that travel affords that stay with us. And when shared, those captured moments can do something that no trinket can do: they can inspire.
This is the magical place where the timeless joy of travel meets up-to-the-minute digital trends.
The breathtaking, stop-scrolling-in-awe-and-share moments in French Polynesia, m/s Paul Gauguin's year-round home, is the perfect place for those Instagrammable moments and here are just a few of them…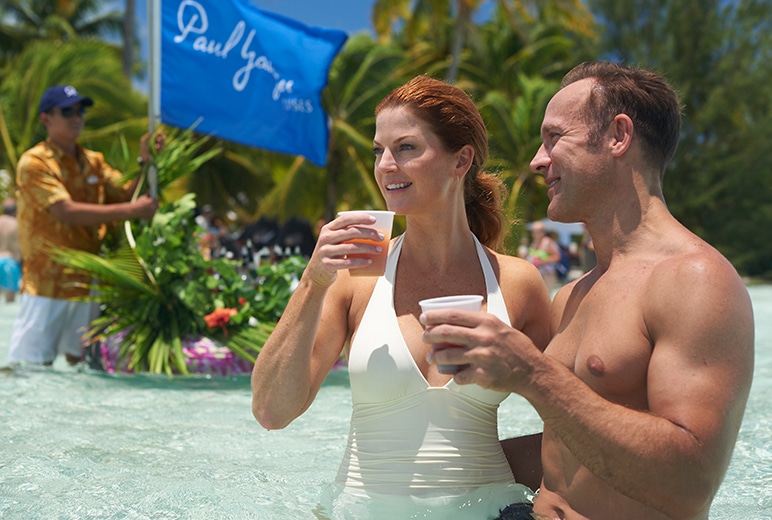 1. A private island is always a good place to start, and Motu Mahana is the kind of place that must be seen to be believed. While there's plenty of lush postcard-esque vistas and turquoise water surrounding this exclusive South Seas escape for The Gauguin and her guests, don't settle for merely gorgeous photos. Make sure you capture the floating bar, making its way to you atop a palm frond, and the no-filter-needed purple blooms of coral. While you're at it, have your travel companion film a reel of you as you master cracking open coconuts from Les Gauguines.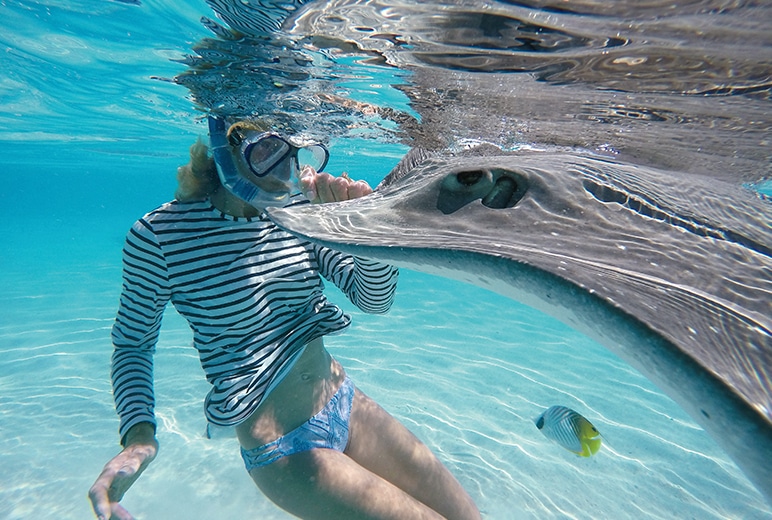 2. Snap that waterproof case on your portable camera device of choice and dive in as more exclusive moments await in the waters of the Tuamotu Archipelago. This is some of the best diving and snorkeling in French Polynesia with splendid coral reefs, deep walls, powerful drift driving and plentiful marine life. Marvel at the underwater sites in Rangiroa or Fakarava and snap away. It's really the only way to convey the feeling as a gray shark swims past, or the bubble storm stirred up by schools of tropical fish, or the elegance of a manta ray.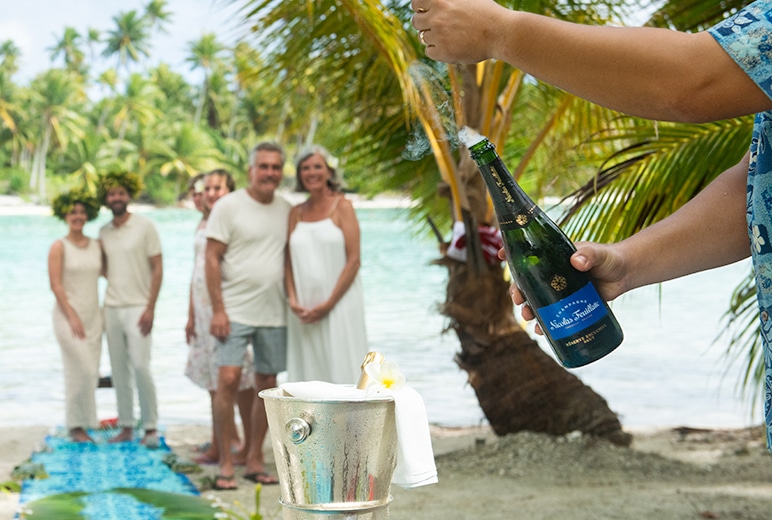 3. Some special moments are worth capturing and sharing no matter where in the world they take place. But there is just something about a honeymoon morning on your private veranda or wedding ceremony set against the backdrop of Tahiti that will stop even the speediest social media scrollers in their tracks. But beware: sharing your blissful moments like this will almost certainly lead to more wedding, vow renewal and other invitations to celebrations of love inspired by your images.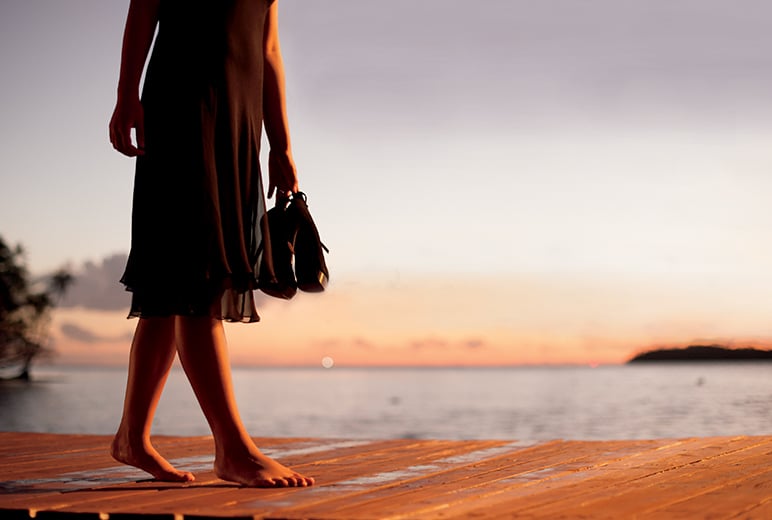 4. Another sunset? Absolutely. Because sunsets in the Society Islands, Cook Islands, Fiji and other gems of the South Pacific are anything but standard fare. A sunset catamaran cruise excursion situates you to perfectly capture the full spectrum of colors on display over the neon water. Alas, we must warn you, no filter yet exists that matches the magic of the real thing.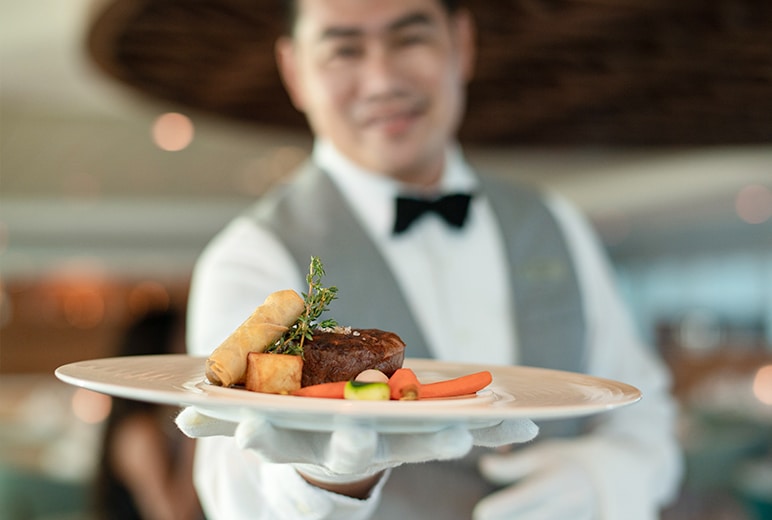 5. We love a good, juicy, mouthwatering foodie photo. Aboard The Gauguin, three dining venues vie for space on your camera roll, with cuisine crafted to perfection and rivaled only by the sea views beyond your wine glass. Set your Insta-stories to "boomerang" and capture the moment your waiter presents the most delectable meal you've ever tasted or choose the "portrait" camera setting for artful photos of your dessert with the blurred background of Nuka Hiva in the distance.
Every day aboard The Gauguin offers a fully immersive experience for anyone with a camera and the inspiration to draw people into the magic. This list is only the beginning. Where will your camera take you? Visit pgcruises.com for more details on our artfully authentic journeys.