Art, Fashion & Literature
The dream of Tahiti endures. Artists and writers have been drawn to the islands for centuries, inspired by the tattooed and tikied legends of the beautiful Maohi (Tahitian) people. Even today, paradise is still painted in the watercolors of a pink sunset, and an artist's palette of azure, cobalt, and turquoise waters. Wrap yourself in the native pareo and let the islands whisper their secrets to you. Translate them into a masterpiece, sketched in a notebook or written in the memory of your mind.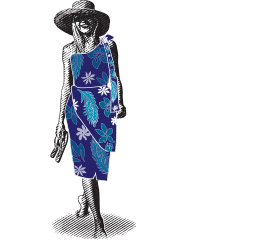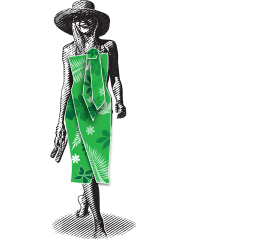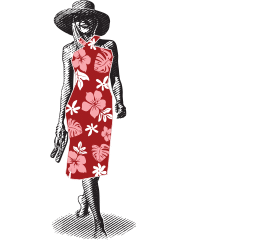 How To Stuff A Wild ... Pareo
Long before Coco Chanel invented the little black dress, there was the pareo. Ancient islanders used their resourceful fashion genius to construct early island wear out of cloth made from pounded bark fiber. Pāreu is a native word meaning wraparound skirt, and this sexy accessory can be fashioned into beach cover-ups, dresses, and loincloths. Originally crafted from tapa fiber, a cloth made from banana leaf, coconut fiber, or wild hibiscus bark, today's pareos come in cotton, rayon, and silk.
From sunup to sundown a pareo can be tied around the waist as a swimsuit cover-up or draped around the shoulders, bolero style, to ward off air-conditioning and the evening ocean breezes. This Tahitian influence on French style has migrated globally, and you can find pareos on international beaches from St. Barths to St. Tropez. This island original is Tahiti's number one fashion staple.
Casual Beach Jewelry
When you visit the islands, the mode du jour, or fashion of the day is often nothing more formal than a bathing suit and a cover-up. Capping off your look with casual Polynesian jewelry is effortlessly chic. The locally made accessories are organic, tend to be waterproof, and vibe with tribal overtones. Wear a carved tiki or Marquesan cross necklace with a swimsuit and pareo. A shark's teeth bracelet constructed with a lanyard of leather will withstand a little seawater if it gets wet. Shade your eyes and protect your skin with a straw hat made from pandanus reeds. It's easy to step up your look even when you're playing around in the sun, sand, and sea.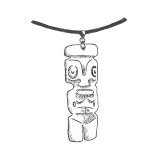 Tiki
Necklace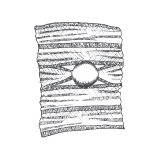 Pearls
Silk Cord Cuff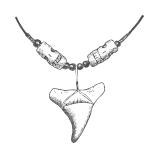 Sharks Teeth
Bracelet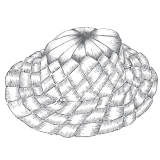 Pandanu Fronds
Sun Hat
The Tiki: Picasso'S Studio And Beyond
One particular piece of Polynesian sculpture caused a real ruckus in the Modern Art world. Around 1907, the artist Pablo Picasso acquired a precious antique Marquesan tiki. It was so important to him that it showed up continually in photos taken of his studios throughout his entire career. The visual aesthetic of the Marquesan idol inspired Picasso so much that he launched the Cubism movement and forever changed the face of Modern Art.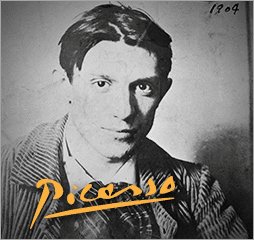 Gauguin: Art and the Artist

The exoticism of the South Seas' transfixed Paul Gauguin, and the Post-Impressionist's wanderlust took him to Papeete in 1891. The painters of the 1800s were the travel writers of their day, and Gauguin introduced the luscious and colorful world of Tahiti to the European continent. Motivated by a love of the uninhibited and mystical culture that his countrymen would find so foreign, he penned Noa Noa as a personal travelogue. Critics believe his greatest works were painted in Tahiti, including his grand opus, Where Do We Come From? What Are We? Where Are We Going? Towards the end of his life he became entranced with the beauty of the even more remote Marquesas Islands. He resettled on Hiva Oa where he continued painting until his death in 1903.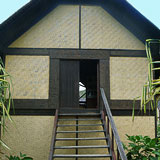 Musée And Espace Culturel Paul Gauguin
When you travel to the Marquesas Islands, don't miss the unique opportunity to delve deeply into the life of Paul Gauguin. The Espace Culturel Paul Gauguin, on the island of Hiva Oa, houses reproductions of the artist's work, a replica of his home and serves as a community hub for resident artists.
Espace Culturel Paul Gauguin Atuona | Hiva Oa, French Polynesia</em >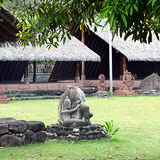 Museum Of Street Art, Tahiti
Today the painted works of Polynesia's modern masters live on the streets of Tahiti. Graffiti art animates public spaces all over the city of Papeete. Its dynamic and sophisticated presence, perfectly juxtaposes the natural beauty of the island. You can view the art in situ, or visit the Museum Of Street Art inside Papeete's Vaima Center.
Museum of Street Art Tahiti Avenue du Maréchal Foch Papeete | Tahiti, French Polynesia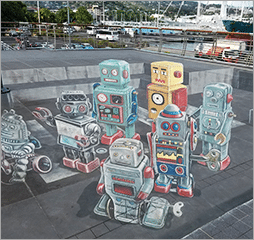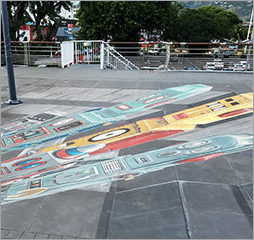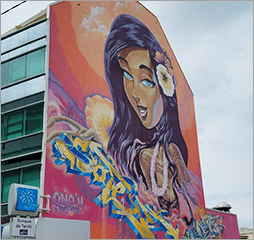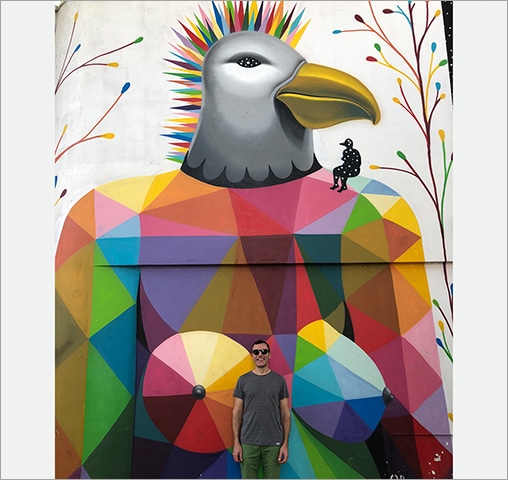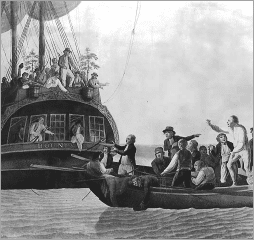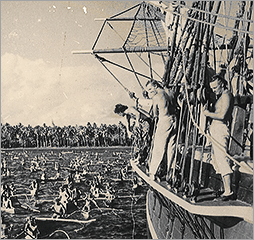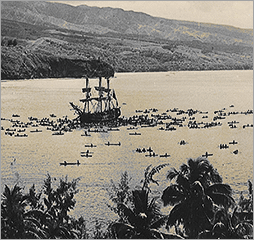 Mutiny On The Bounty
Tahiti gained notoriety as the backdrop for a real life naval mutiny. When England was making a name for itself in the 1700s colonizing distant lands, they decided to get into the breadfruit trade. The exotic Polynesian fruit prevented scurvy, which sailors on long voyages were prone to contract. The idea was to transport plants from Tahiti to grow on plantations in the West Indies. One particular ship and its crew experienced an existential crisis when after five months in Tahiti, their captain declared that it was time they pack up their breadfruit cargo and head to the Caribbean.
The crew revolted because they fell in love with Tahiti, and rumor has it, some of its women. When the captain arrived back in England without his ship and crew, it created an international scandal. The captain's journal was used as evidence to convict the mutineers in a very famous trial.