Geography
The mere thought of French Polynesia evokes the idea of a tropical paradise. But what exactly does that look like? For some of us it's sipping a tropical drink while sunning on a coral sand beach. For others it's catching a primo wave and shooting the curl in the Tahitian surf. Others dream of hiking verdant valleys on a remote island, discovering tikis, and exploring the hidden secrets of ancient Maohi cultures. Spread out over three thousand miles, each island chain beckons with its own set of special treasures.
The Island Chains And Their Different Topographies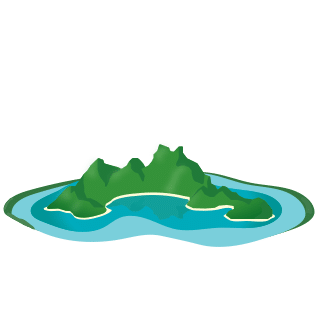 Societies
Volcanic High Islands
Surrounded by Reefs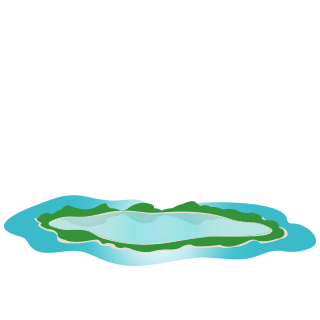 Tuamotus
Reef Islands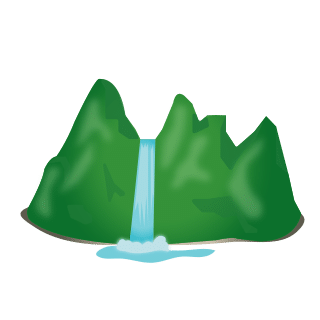 Marquesas
Volcanic High Islands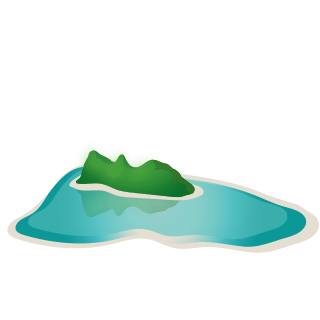 Cook Islands
Composite High Islands
Surrounded by Reefs
Society Islands: Polynesian Perfection
Tahiti's earthly beauty was born when two volcanoes erupted and formed an island so large that it represents almost 30 percent of French Polynesia's landmass. The city of Papeete brings a whirl of cosmopolitan commerce and artistry to the island's northwest end. Small towns dot the parameter of the island, but as you meander inward, the population drops as the elevation rises. Majestic peaks like La Diàdeme are visible from within the Fautaua Valley, which is home to an eye-stunning thousand-foot waterfall. Tahiti's quieter side, Tahiti Iti, is home to the world-famous surfing wave, Teahupo'o. Surfers, swimmers, and kiteboarders all add color to the exotic black sand beaches that ring the island.
Moorea is a heart shaped island whose idyllic scenery is rumored to have inspired the mythic legends of Bali Hai. Encircled by a necklace made of coral, the reef provides a tranquil refuge to a multitude of exotic and iridescent fish. James A. Michener called Bora Bora 'the world's most beautiful island.' Its towering volcanic spires disappear into the clouds, adding a touch of mystery to the island's remote beauty. The isle of Taha'a's bleached coral sand beaches and aquamarine waters come with the delightful scent of vanilla, the island's most prolific crop. Guests of The Gauguin enjoy a day on Motu Mahana, a small islet off the coast of Taha'a, where they snorkel, kayak, sip out of coconuts and bask in the sun. This islet can be circumnavigated on foot in twenty minutes and is conveniently placed in the middle of an aquamarine lagoon. The "garden isle" of Huahine is actually two islands connected by a bridge (and a sand spit at low tide) and is fringed by a coral reef. Explore and you will discover restored ancient ceremonial sites (maraes) and centuries-old fish traps built out of rocks in Huahine's lagoon.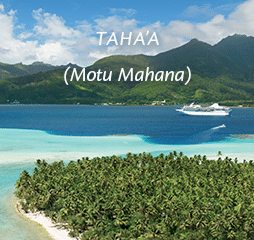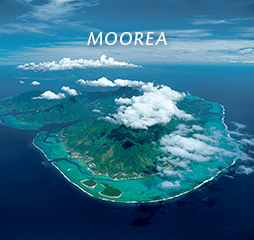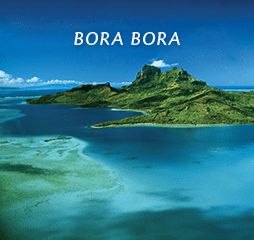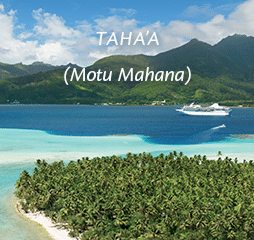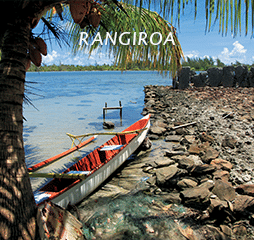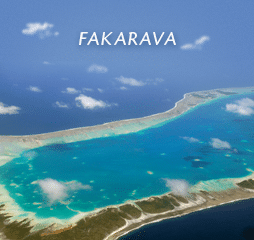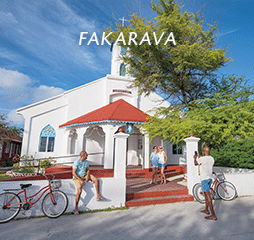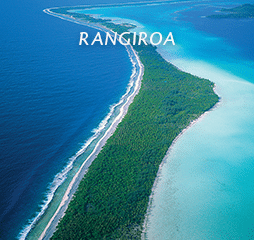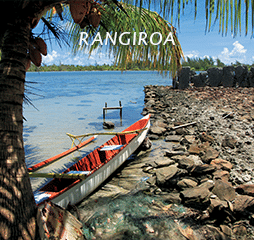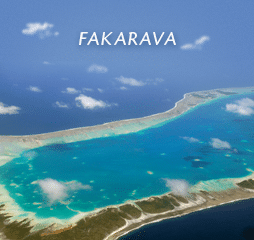 Tuamotus — Primordial Paradise
In a country of unparalleled beauty, the low-lying Tuamotus island chain is one ring of coral reef surrounding a heavenly lagoon, after another. These island atolls relied upon coral reefs rather than volcanic activity to form. The lagoons are so precious and rare that many of them have their own unique ecosystems. Pristine Fakarava is deemed a UNESCO Biosphere Reserve. Rangiroa's lagoon is so vast, you can fit the entire island of Tahiti in its center.
Sirius Star Gazing In The Southern Hemisphere
A voyage to French Polynesia is going to reward you with star filled nights. The Milky Way, more visible in the southern hemisphere, stretches across the sky like a twinkling band of diamonds. To northerners, familiar constellations are going to appear upside down. You'll need to look for new celestial guides like the navigational star Sirius (Dog Star) and the constellation of the Southern Cross. With the help of a small telescope, you'll be able to gaze at the Jewel Box Cluster, part of the Southern Cross, which reveals an array of gemlike sparkling blue stars that surround one single ruby red star. Or spot Maui's fish hook by finding the bright red star near the horizon and following it downward. Elsewhere, this is the constellation Scorpius.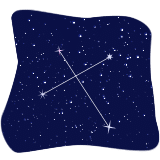 Crux
Southern Cross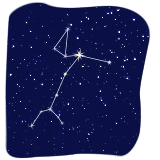 Canis Major
Sirius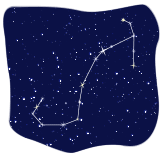 Scorpius
Maui's Fish Hook
Cook Islands — Maori Magic
The Cook Islands are similar in topography to Tahiti and Bora Bora, but they are a bit more rustic and remote. The vibe of old Polynesia lives in the strum of a ukulele, lagoon cruises in an outrigger canoe, and the sound of the local dialect, Cook Island Maori. Rarotonga is the perfect nature lover's dream. Smooth, coral sand beaches give way to rainforest covered hills and steep volcanic peaks. Hiking trails crisscross the center of the island, and outdoor enthusiasts can feel like Robinson Crusoe exploring a remote tropical isle. Romantic Aitutaki is half island and half atoll with a crystal blue lagoon and 15 secluded motus. It earns its nickname, 'the honeymoon island.'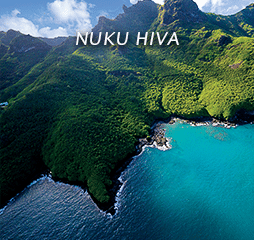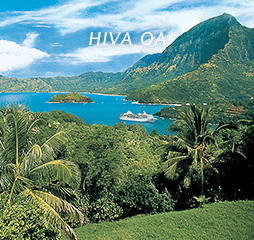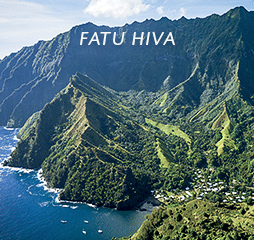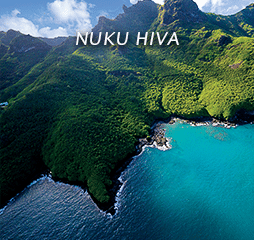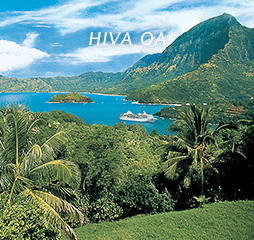 The Marquesas — Tribal Tiki Lore
Over nine hundred miles northeast of Tahiti lay the fierce Marquesas Islands. Jutting out of the navy colored sea, the deep water and cold currents of the Pacific Ocean prevent coastal land from forming. You guessed it. They're not known for their beaches. With the hottest and driest climate of all the island chains, the mountainous formations resemble the fierce Maohi Warriors who once inhabited these islands. Of the ten major islands only six are inhabited, and each one is well worth the visit. Venture onto Hiva Oa and walk the footsteps of Paul Gauguin where he lived and created some of the world's most groundbreaking art. The islanders on Fatu Hiva include a sandalwood scented flower necklace called an umuhei in their welcome. Wear it as you tour Virgin's Bay at Hanavave. Tahuata is home to expert Maohi craftsmen who will carve you a protective tiki to wear as an amulet long after you leave the island. Nuku Hiva stands as the islands' administrative and economic center. Wander the local market in Taiohae and pick up a handmade pareo imprinted with the local flowers of the island.
Wild, beautiful, and unpopulated, these islands are the dream destination for hiking, exploring the Maohi culture, and studying exotic species of bird and plant wildlife found nowhere else in the world. ​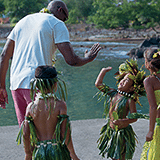 Set My Watch ... To What?
When you visit the Marquesas from another island chain, you'll change time zones—by half an hour. French Polynesia is so vast that Marquesas Time, or MART, is scheduled one half an hour between Gambier on it's east, and Tahiti on its west. Worldwide time zones, established in 1929, help standardize the scheduled occurrences of daily life for people living in distant places. Lucky for you, island time is so fluid that you'll never be late for an unhurried conversation with one of the friendly islanders.