Cruises visiting Lautoka, Viti Levu Island (Fiji)
In Fiji, virtually everyone you'll meet will be smiling—and when you view the high mountains, lush vegetation, shimmering waters, and pristine white-sand beaches of this island nation, you'll understand why. A British colony for nearly a century before gaining its independence in 1970, Fiji remains English speaking and today boasts a multinational population, among whom the majority are of Melanesian descent and reputed to be among the friendliest people in the world.
Lautoka is known as "Sugar City" for the green-gold sugarcane that surrounds it on three sides, with the beautiful blue Pacific Ocean forming its western border. Travelers enjoy shopping along its palm-lined main thoroughfare, exploring Koroyanitu National Heritage Park, and experiencing life in traditional villages.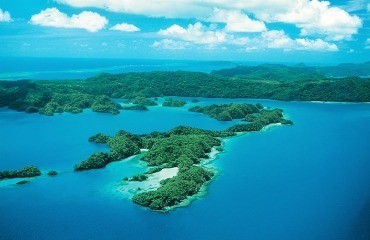 Duration: 15 Nights
Next Departure Date: 10/26/2024
More information
Duration: 13 Nights
Next Departure Date: 11/10/2024
More information
Duration: 15 Nights
Next Departure Date: 1/4/2025
More information
Duration: 16 Nights
Next Departure Date: 4/15/2025
More information
Duration: 13 Nights
Next Departure Date: 5/1/2025
More information
//= __('The price displayed does not take into account the actual availability of cabins') ?>