Take Time for You
A beach. A beverage. A pristine lagoon and you. Sounds dreamy, doesn't it? Even more so when the beach is in sun-soaked French Polynesia, the beverage is a refreshing coconut concoction, and the lagoon is in Bora Bora… or Moorea… or Rarotonga.
Things are looking up – for global travel in general, and for solo travelers in particular. Along with 2022's broader worldwide return to travel (predictions show a staggering 44% increase by 2027) – solo travel has also seen a significant rise, nearly doubling in 2021 from pre-pandemic levels. And while the increase in solo travel may seem surprising (after all, haven't we had enough isolation and curbed social interactions?), the facts show that people are in search of some much needed "me time" full of all the indulgent flexibility and freedom that comes with it.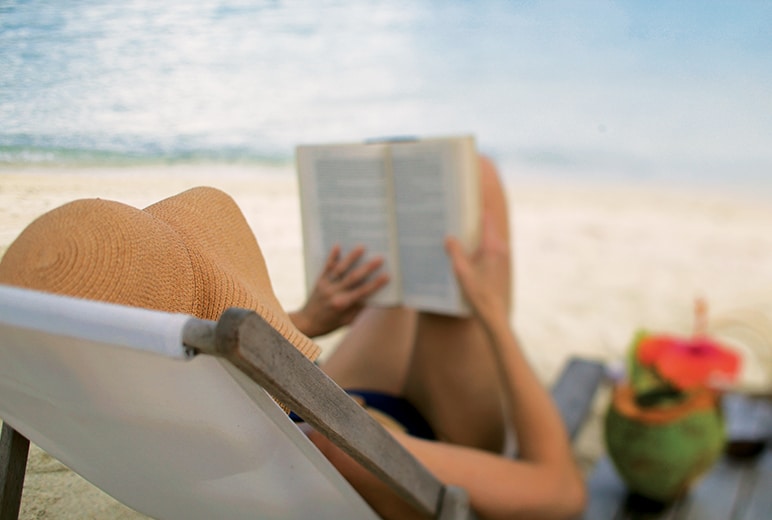 This isn't just blog-talk. There is some hefty research behind these claims from companies like Booking.com, Exodus Travels, Road Scholar, SoloTravelerWorld.com, and Overseas Adventure Travel. Now more than ever, solo travelers are searching for new discoveries, new connections, and new experiences. There is a renewed passion for self-care, holistic wellness, and independence. There is a stronger desire to "go now" and seize the moment; to live and breathe the words of Edith Wharton: "Set wide the window. Let me drink in the day."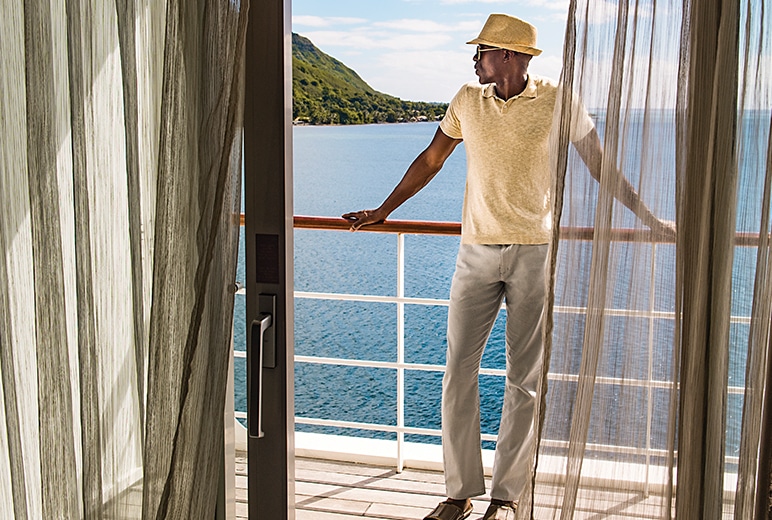 Enter Paul Gauguin Cruises – Travel + Leisure's #1 Small-Ship Ocean Cruise Line – with an invitation for solo travelers to take advantage of a Zero Single Supplement on a selection of South Pacific voyages in 2023. Where better to drink in the day than from the serene comforts of your own stateroom aboard the boutique m/s Paul Gauguin? Hosting just 330 guests, this beloved ship sails from Tahiti on all-inclusive voyages of 7 to 14 nights throughout the South Pacific, affording solo travelers with coveted moments of personal discovery as well as engaging occasions with new-found friends who share like-minded interests.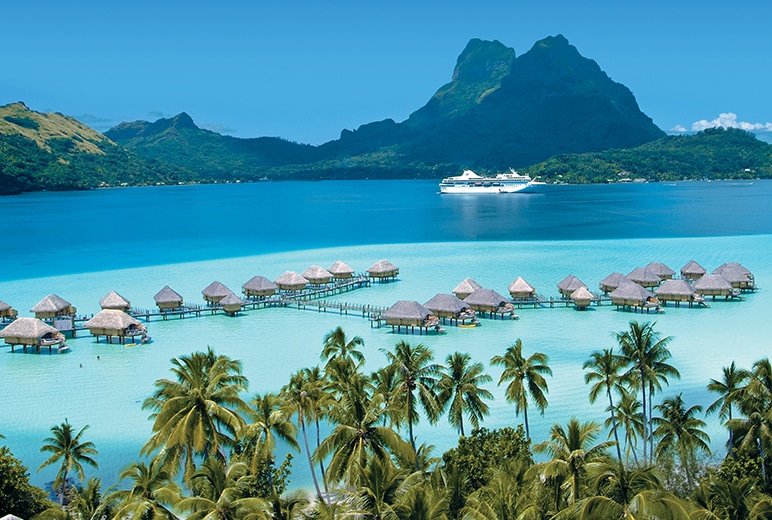 Given Paul Gauguin Cruises' reputation for artfully authentic discovery, the opportunities for blissful adventures and transcendent engagement amidst these legendary isles is unparalleled – whether the solo traveler prefers independent activities, small group excursions, or a little bit of both.
Consider that each of these itineraries features two days in Bora Bora, with nearly 20 excursions on offer. From flightseeing over the Pearl of the Pacific (as Bora Bora is known) for a bird's eye-view of its iconic Mount Otemanu and its famous turquoise waters to snorkeling its legendary reefs, a reverence for the world's extreme beauty fills the soul.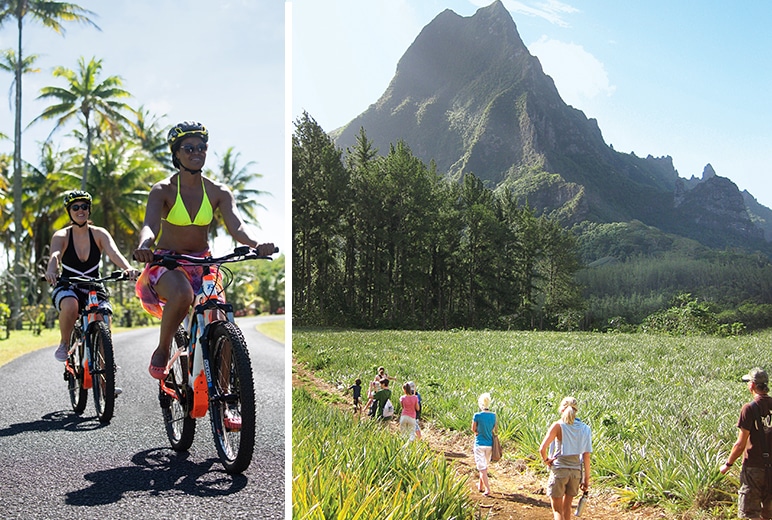 An equally enchanting destination, Moorea is also explored on an overnight on both itineraries with 16 adventures ranging from a Dolphin Watching Expedition to exploring Pineapple Valley by e-Bike. The discovery is wide, deep, and life-enhancing – from Huahine's breathtaking "Garden of Eden" to Aitutaki's One Foot Island and renowned lagoon.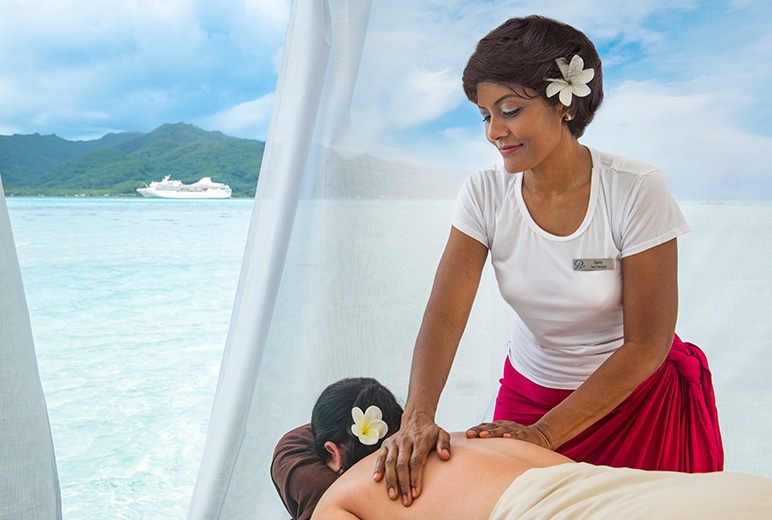 For the ultimate in French Polynesian serenity, a day at Paul Gauguin Cruises' own private islet – Motu Mahana off the coast of Taha'a – enriches the spirit with carefree moments enjoyed relaxing on pure white sands beneath the sway of coconut palms; a cocktail bar in the lagoon, a barbeque on the beach, and the permission to do exactly as you please, on your own or in the company of friends.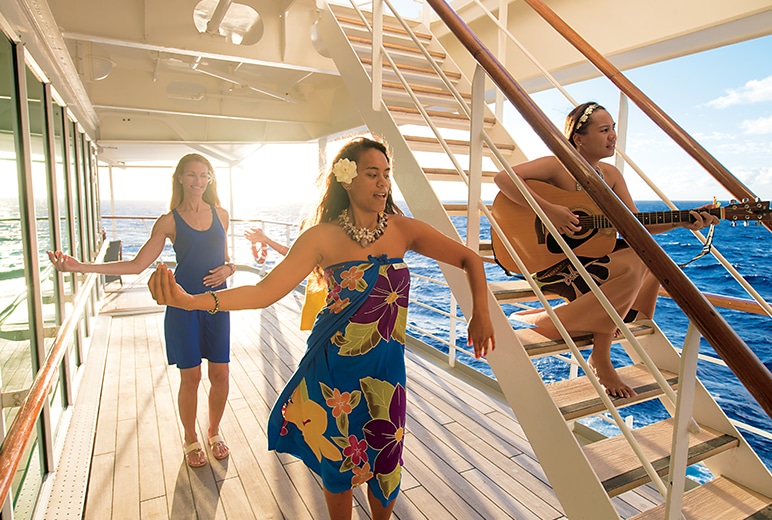 On board The Gauguin, all guests enjoy an ambience of carefree luxury, infused with the welcoming hospitality of Les Gauguines, local Tahitians who celebrate Polynesian culture and serve as hosts and entertainers. The cuisine is exceptional, the views are extraordinary, and the memories are unforgettable.
Come explore with us!